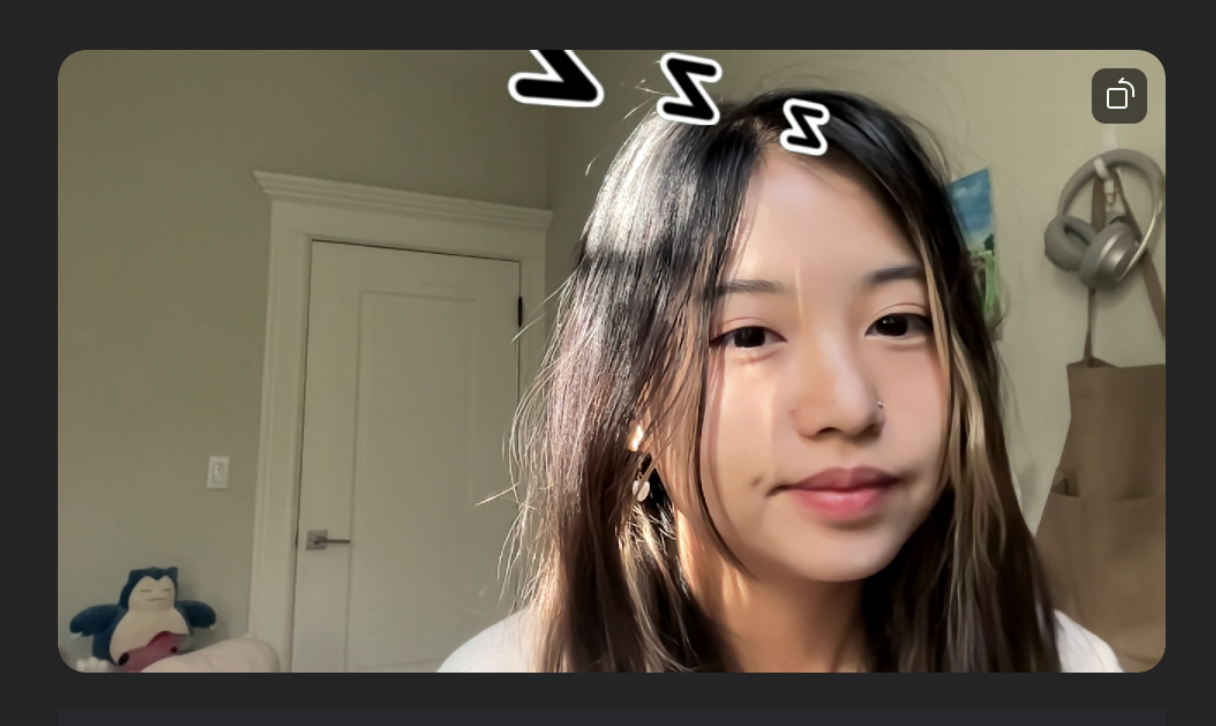 I'm a 4th year computer science major at UC Berkeley 🐻. On campus, I teach Operating Systems and research human-AI interaction in CHAI and BAIR.

I'm interested in social impact, sustainability, and creative technology. I love dabbling in as many disciplines as possible, learning by experimenting, and building wonderful, colorful experiences.

✧・゚: *✧・゚:*

I grew up in Cleveland, Ohio and learned to code via Flash games. Later, I exhibited games in Cleveland and New York City and achieved 1M(!!) views on itch.io. Games remain my favorite form of art, and I still find inspiration in unconventional indie games.

Nowadays, I software engineer. I've spent summers and gap semesters at Watershed, Facebook Reality Labs, and Ramp thinking about product, indulging in pseudo-healthy snacks, and doing 1:1s at SF Costco.

Elsewhere in college, I've:
Made art with student-run art magazines and friends 🎨
Taught CS in no prior experience classrooms:
Led tech at 2 lovely Berkeley student orgs:
Joined cool communities:

✧・゚: *✧・゚:*

I love meeting new people, so please reach out if you'd like to chat or collaborate in any way, shape or form! My email is tiffanywang at berkeley dot edu 📬.